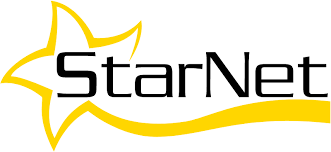 SQL Developer
StarNet
Chișinău, str. Columna 170
Full Time
Nespecificat $
#database
#development
it
mysql
sql
Descriere
We are looking for a talented and experienced SQL Developer. You should design, develop and re-engineer SQL data structures&queries and ensure database server's security and activity. You will use the latest technologies, most modern hardware in order to apply all your knowledge. We support our team with a collaborative work environment that values leadership and new ideas.
What we offer:
Friendly team and a pleasant work-environment
Dynamic professional development
Opportunities for career growth in a modern company
The freedom to express your ambitions and personality
Competitive salary accompanied by an attractive package of benefits
What you will be doing:
establish the needs of users in order to identify the technical requirements for software applications
monitor performance and manage parameters in order to provide fast responses to front-end users
install and test new versions of the database management system
install new applications and customise existing applications in order to make them fit for purpose
manage the security and disaster recovery aspects of a database.
supervises the modifications to any existing database software to meet the needs of their client
write database documentation, including data standards, procedures and definitions for the data dictionary (metadata)
ensure that storage and archiving procedures are functioning correctly
creates backup and recovery plans and procedures based on industry best practices, then make sure that the necessary steps are followed. 
communicate regularly with technical, applications and operational staff to ensure database integrity and security
Monitors database server's security and activity and on-going maintenance.
What we are looking for:
Strong skills in managing any of the following RDBMS: Microsoft SQL Server
Strong knowledge and experience in relevant RDBMS architecture;
Strong knowledge of SQL, DDL, DML, TCL, stored procs, functions, indexes;
Strong knowledge of Security, partitioning, data integrity, high availability, replication, monitoring;
Strong knowledge of business continuity principles and practices;
Knowledge of Microsoft SQL Management Studio, SQL Server Reporting Services and Power BI
General knowledge of Data Warehouse concepts
Theoretical knowledge of software architecture techniques
Designing, developing and re-engineering of SQL data structures and queries
Analyzing and fine-tuning of the architecture, data structures and queries
Basic knowledge of telecommunication systems (TCP/IP protocols); OSI model
Ability to analyze the requirements in a logical manner and to highlight any information that is missing or insufficiently detailed
Abilities to apply technical skills and knowledge in solving problems reported by customers
Ability to identify and propose the most appropriate solutions to customer needs
Data backup and data recovery.
Fluency in English is a must
Apply here    
We will be happy to welcome you into our team!
Prezentare generală
Data postării:
15/11/2022
Data expirării:
29/12/2022
Locație:
Chișinău, str. Columna 170
Tipul oportunității:
Full Time
Locația oportunității
Str: Chișinău, str. Columna 170