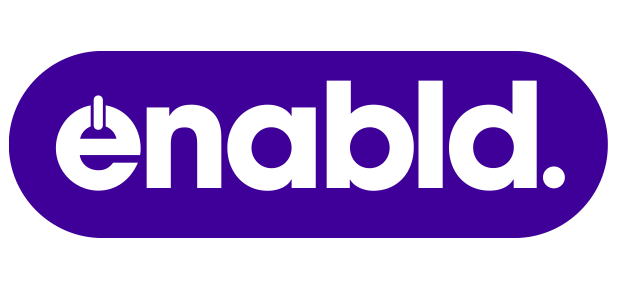 Telecom Support Engineer
Enabld
str. Studentilor 1/7, mun. Chisinau
Full Time
Nespecificat $
Descriere
About company
Enabld is an international company with over 7 years of experience in software development, customization, infrastructure management, and systems integration for businesses in the telecom industry. 
As a global tech-enabler, we are helping service providers solve technology challenges via functional solutions rather than having to build everything in-house. 
We have extensive expertise in the Telecom industry, with founders and seasoned experts coming from leading international telecom operators. Our main offices are in Brussels, Los Angeles, Chisinau. 
Our company provides services in 15 countries around the world (Bangladesh, USA, Colombia, Cyprus, Hong Kong, Malta, Estonia, Belgium, UK, France, Netherlands, Ghana, Cameroon, Seychelles, Singapore).  
Our mission is to ensure powering of future business communications today by using the most advanced technologies.   

About Your Role:

For our Moldavian office, we are looking for a Telecom Support Engineer to provide enterprise-level assistance to our customers. You will diagnose and troubleshoot software and hardware problems and help our customers install applications and programs.
Telecom Support Engineer responsibilities include resolving network issues, configuring operating systems, and using remote desktop connections to provide immediate support. You will use email and chat applications to give clients quick answers to simple IT issues. For more complex problems that require nuanced instruction, you will contact clients and will provide clear verbal or written instructions and technical manuals.
About Your Experience and Skills:
1 Year of experience as a Telecom Engineer, VoIP Engineer Supporting call and screen recording systems experience, required
SMSG and VoIP platform Administration
Quality monitoring including call and screen recording
Virtual Machines (VM) Administration
Telephony technologies including SMPP, SS7, SIP, PRI, HTTP, and/or DIAMETER
Network topology and LAN/WAN design
Must possess excellent written and verbal communication skills
Good understanding of computer systems, mobile devices, and other tech products
Ability to diagnose and troubleshoot basic technical issues
Excellent problem-solving and communication skill
Ability to provide step-by-step technical help, both written and verbal.

What You Will do:
Provide support to internal and external clients by handling trouble ticket requests for support including moves, adds, changes, repairs, and inquiries
Troubleshooting by analyzing SIP and SS7 Signaling Messages.
Receiving, resolving, and answering trouble tickets initiated by interconnect partners
Perform alarm diagnosis and troubleshooting, investigate the cause of malfunction and take the necessary actions to fix it within minimum time
Configuration of Omnichannel Communication Platform, teams, services, and skills
Management system and client reporting
Lifecycle management and upgrade support
Configuration of SMS, chat, email, and voice interaction processing scenarios.
Internal/External UAT
Perform system optimization and update the SMS and voice response system
Install and test telecommunication components
Update system documentation and troubleshooting materials outlining system processes and configuration standards
Act as a customer liaison for Communication Platform leadership discussing improvements, efficiencies, and business enablement strategies leveraging the Communication Platform suite of products
Assist in the creation of long-term and short-term plans adding capabilities, enhancing systems, and providing improved telecommunications for all sites
Participate in project teams centered around telephony improvements and outage remediation efforts
Perform other job-related duties as assigned
What We Offer:
Competitive salary with periodical review
Opportunity to work for a global-growing telco solutions provider
Smart, cool, and dedicated team
An agile, supportive, and non-bureaucratic organizational culture
Flexible working hours (you can choose the time you want to start and end the working day: 8:00-17:00, 9:00-18:00 or 10:00-19:00)
Working from home, office or hybrid
Professional trainings and certifications in line with the company's policy
Referral bonus
Fitness/sport bonus
Private medical insurance
Meal tickets
Anniversary's and corporate holiday's gifts
Additional vacation days
Game room, barbeque zone, team events and company parties
Moldova's office is in the most eco-friendly place in Chisinau
Join us now! Send your CV to jobs@enabld.tech
Prezentare generală
Data postării:
26/08/2022
Data expirării:
28/02/2023
Locație:
str. Studentilor 1/7, mun. Chisinau
Tipul oportunității:
Full Time
Locația oportunității
Str: str. Studentilor 1/7, mun. Chisinau