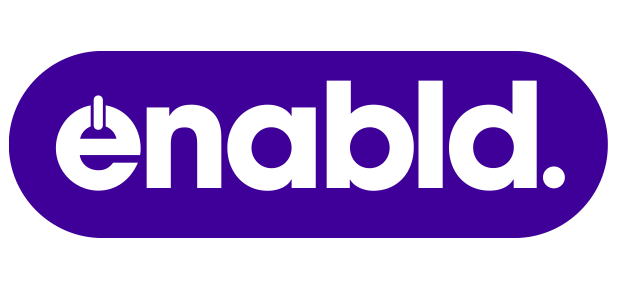 Quality Assurance Team Lead
Enabld
str. Studentilor 1/7, mun. Chisinau
Full Time
Nespecificat $
Descriere
About company
Enabld is an international company with over 7 years experience in software development, customization, infrastructure management, systems integration for businesses in telecom industry.
As a global tech-enabler, we are helping service providers solve technology challenges via functional solutions rather than having to build everything in-house.
We have extensive expertise in the Telecom industry, with founders and seasoned experts coming from leading international telecom operators. Our main offices are in Brussels, Los Angeles and Chisinau.
About You:
For our Moldavian office, we are looking for a QA Team Lead, who will estimate, plan and coordinate testing activities; develop and execute exploratory as well as automated tests in order to ensure software product quality. This role is a very hands-on, highly interactive in a fast-paced, ever-changing production environment. 
If you can ensure that quality issues and defects are appropriately identified, documented, tracked, resolved; and you have the ability to quickly assess risk, lead a team to a decision point and ensure plans, we would like to meet you.
About Your Experience and Skills:
Experience with OpenStack 
Familiar with CI/CD processes 
Experience with Azure DevOps preferred 
VMWare and/or Hyper-V environment knowledge and experience with, NETWORKING, and TELEPHONY protocols knowledge 
Familiarity with computer networking/storage technologies 
5-7 years of QA experience including writing and executing test plans 
2-3 years of management experience 
2-3 years of experience in designing and writing QA automation 
Knowledge of script programming (Java, Python, Ruby, С++, Perl, PHP etc.)
Knowledge of telecommunications protocols (SMPP, SS7, HTTP, SIP, DIAMETER) 
automation testing tools (Selenium, TestComplete, Katalon Studio, and Ranorex
Strong design, coding and debugging skills (hands-on)
Experience in writing clear, concise, and comprehensive test plans and test cases 
Advanced hands-on experience in building automated regression testing capabilities using current technologies 
Team player, Independent, out-of-the-box thinker, and self-learner. 
The ability to work in a dynamic environment which can be changed frequently 
Good interpersonal, written, and oral communication skills in English 
Bachelor's Degree in a Science or Engineering related discipline
Strong problem-solving, decision-making, communication, analytical and leadership skills
What You Will do: 
Manage a QA team
Participate in the design process to understand, analyze and influence the application/service/system to be tested
Identify the risks and appropriate test coverage to validate new features as well as regression, and develop test plans and cases 
Create, maintain and upgrade load systems include automation scripts writing
Come up with more efficient ways to test features and identify the area of testing that can be automated 
Install and configure the system accordingly
Execute test cases, manually or in an automated fashion, capture and analyze the results, document issues and prepare test reports
Present testing results and progress to the management team 
Use Test Management tools to create, maintain, track and execute test cases; as well as use the Defect Tracking tools
Analyze and identify the issues found during testing, either work with the QA teams and/or the R&D teams to diagnose them
Understand the business aspects, as well as the ways the customers are using the system; and check if the system is performing as it should have been 
Take over a Test Activity and feature/s lead; including planning, executing, communicating, tracking, and reporting
Leading activity and test project capabilities include Planning, designing, preparing, and executing the tests
Promote a spirit of collaboration across teams and individuals
What We Offer:
Competitive salary with periodical review
Opportunity to work for a global-growing telco solutions provider
Smart, cool, and dedicated team
An agile, supportive, and non-bureaucratic organizational culture
Flexible working hours (you can choose the time you want to start and end the working day: 8:00-17:00, 9:00-18:00 or 10:00-19:00).
Working from home, office or hybrid
Professional trainings and certifications in line with the company's policy
Referral bonus
Fitness/sport bonus
Private medical insurance
Meal tickets
Anniversary's, birthday's, corporate holiday's gifts
Additional vacation days
Game room, barbeque zone, team events and company parties
Moldova's office is in the most eco-friendly place in Chisinau
Join us now! Send your CV to jobs@enabld.tech
Prezentare generală
Data postării:
26/08/2022
Data expirării:
05/09/2022
Locație:
str. Studentilor 1/7, mun. Chisinau
Tipul oportunității:
Full Time
Locația oportunității
Str: str. Studentilor 1/7, mun. Chisinau