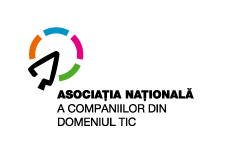 Medior RPA Developer
ATIC
Bratislava, Slovakia
Full Time
Nespecificat $
Descriere
We are looking for medior RPA developer with Uipath or other RPA tools experiences. You will be joining our progressive team developing and implementing RPA solutions for our CEE- wide based customers as well as our internal purposes. We help our customers and partners to be more effective by analyzing the internal processes and helping them automate throughout various technologies.
Job offer information
Understanding client ́s business processes in their current state
Identification of new automation opportunities in client ́s business
Creating automation possibilities for clients
Technical process analysis
Solution design
Infrastructure design
Implementation of solutions
Testing the bots and monitoring the changes after implementing new features while keeping the project
specifications intact
Providing post implementation support and solutions optimizations
Collaborating with other teams within organization focusing on Artificial Intelligence solutions and implementing end to end intelligent automation solutions
Personality assumptions and skills
• Advanced level certification and work experience with one or more RPA technologies for at least 2-3 years (e.g. Blue Prism, UiPath, Automation Anywhere), UiPath technology preferred
• Skills in developing web-based solutions or client-based software solutions
• Common understanding of administration processes
• Familiarity with MS stack (C#, SQL, VB .NET)
• Strong verbal and written communication skills
• Drive for programming and improving skills
• English on at least upper intermediate level (B2)
• Analytical and problem-solving skills

Benefits
We provide wide range of benefits, with option to personalize it according to your preferences. Working with us, gives you opportunity to: -work for stable and established Slovak company -career development, financial support in life situations, recreation voucheres, multisport card, supplementary pension savings, healthcare benefit package, budget for HW & SW and more.

Digi Talents programme benefits
The job position is supported by the EU-funded labour mobility programme Digi Talents for ICT professionals between Slovakia and Moldova. The programme represents a unique opportunity to boost your professional career and more information at https://digitalents.md
In addition to the conditions and benefits from the company described above, the programme Digi Talents will provide you with additional benefits:
• Covering travel costs to Slovakia and back to Moldova,
• Financial support to cover fees for legal and administrative formalities related to your residence in Slovakia and your living costs (e.g. accommodation, insurance, pocket money and local transport fees) during the first two months of your stay in the amount of up to 800 EUR/month.
• Provision of professional courses in programming, English language, and Slovak language before and
after arrival to Slovakia, 
• Assistance with relocation, residence formalities, accommodation, and cultural orientation. Legal and administrative support during your stay in Slovakia,
• Participation in the programme is for free.

To apply for the job, you must fill out the application at https://digitalents.md/apply-form/. If you have any questions, contact us via emails info@digitalents.md and digitalents@migrationagency.eu 

Brief description of the company
We are currently one of the largest IT service providers in Central and Eastern Europe with offices in Slovakia, Czech Republic, Bulgaria, Romania, Turkey and Poland. We employ over 800 qualified and experienced specialists from our state of the art delivery centers and technical training facilities. We are strategic partners with leading technology companies including: Cisco, Microsoft, Oracle, Avaya, IBM and HP to name a few. Soitron is also one of the very few Cisco Master Unified Communications accredited companies in Europe. More about us at www.soitron.com.

Brief description of the Digi Talents programme
Digi Talents programme is implemented with the financial assistance of the European Union, contracted by ICMPD through the Migration Partnership Facility. The contents of this document are the sole responsibility of EMA – Development and Mobility Agency (EMA) and Moldovan Association of ICT Companies (ATIC) and can under no circumstances be regarded as reflecting the position of the European Union and the one of ICMPD. More information about programme https://digitalents.md
Prezentare generală
Data postării:
16/07/2022
Data expirării:
01/09/2022
Locație:
Bratislava, Slovakia
Tipul oportunității:
Full Time
Locația oportunității
Str: Bratislava, Slovakia
Email:
atic.communications@gmail.com