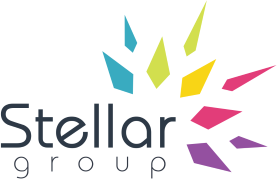 Digital Marketing Specialist for Games
Stellar Group SRL
Chisinau
Full Time
Nespecificat $
Descriere
We are looking for highly motivated and passionate people about Gaming.
We're hiring a Digital Marketing Specialist / User Acquisition to join our team.
 
      Job Description of Digital Marketing Specialist / User Acquisition
Managing and optimizing marketing campaigns of our products on all performance channels, you will leverage your analytical skills, understanding of business drivers, and the ability to interpret and manipulate data to obtain high-quality actionable insights.

Here's what you'll be doing
• Run initiatives end-to-end on all performance channels, manage and optimize marketing campaigns.
• Expertise in using such tools as Facebook, Google, DSPs, Ad networks etc.
• Continuously A/B test and deliver new approaches based on the results.
• Identify key growth opportunities by crunching numbers and analyzing performance.
• Implement successful optimization strategies and solutions based on data knowledge and analytical thinking.
• Deeply understands our users: what makes them keep using our products? What drives churn?
• Collaborate with the creative team to provide insight and help to realize new creative plans.
 
Desired skills and experiences
• University degree preferably in Engineering, Statistics or Economics
• 1+ years of job experience preferably in Digital Marketing
• Excellent communication and copywriting skills Eng./Rom./Rus
Areas in which you'll continue to grow
• Google Ads, Facebook Advertising, Display & Programmatic Advertising etc.
• Working with big data sets and deduce actionable insights
• Improving perception of creative concepts
• Agile decision-making
• Building relationships with global companies
• Analytical thinking
 
What do we offer?
• Highly competitive industry level salaries reviewed on a timely basis, or on personal achievements.
• Full social package of IT Park residents.
• Working in a team of talented and passionate professionals, with the ability for fast-growing in professional terms.
• Full-Time job, flexible 8 working hours from 8.00 till 19.00 (you choice which hours you prefer to work)
Nice office place dist. Riscani
.
If you think you are qualified, please send your resume (CV) to: hr@stelar.md   with the subject what position you apply for.
 
Sending your CV, you SUBMIT the consent to be processed your personal data. 
 
Regarding the access to the personal data transmitted, we inform you that only the personnel of the HR department will have access for recruitment purposes.
Prezentare generală
Data postării:
02/06/2022
Data expirării:
31/07/2022
Tipul oportunității:
Full Time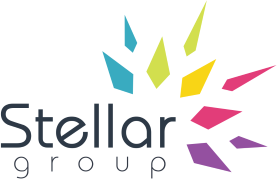 Mărimea companiei:
Nespecificat