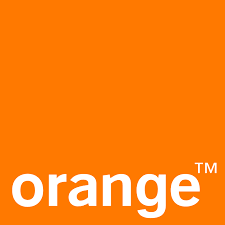 FixB2B IT Project Manager
Orange Moldova
Chisinau, Calea Iesilor 8
Full Time
Nespecificat $
Descriere
Orange Systems is the IT hub of Orange Moldova. An IT park resident, with over 500 employees, that delivers advanced IT solutions, enhancing a wide range of activities and full cycle development, impacting millions of customers across Europe.


Orange Systems is looking for a new colleague to fill in the position of FixB2B IT Project Manager to work with our International Partners.


what you will be doing:
Coordinate project team activities on all SDLC levels
Manage tech analysis, development, testing and L2 operations as one team, evaluate and develop team skills, define career path and track team performance
Prepare & update planning to ensure optimal workload, capacity and resources allocation
Monitor & report about projects evolution
Assess risks and ensure on-time escalations, anticipate and act on any possible operational issues, treat incidents and assigned concerned developer.
Act as SPOC with internal and external stakeholders, including weekly calls and quarterly business review with stakeholders regarding key operational updates, performance and strategical decisions
Drive continuous improvement & process efficiency and lead in an Agile way:

Coach Team deliver in agile ways of working
Remove any impediments blocking the developers/testers to progress, including incidents follow-up
Facilitate Scrum ceremonies and rituals
Ensure the quality and the readiness of the Product Backlog by negotiating with the different Product Owners
Protect the Scrum team
Help different Product Owners to define priorities within Product Backlog and to define the content of a sprint

Ensure constructive transverse collaboration and effective communication within the team and partners
Validate and update working procedures

we are looking for:
At least 2 years of experience in Project Management
Knowledge of Confluence, JIRA – or similar tools, Microsoft office power user
Previous experience of people management
Experience to coordinates team efforts into task achievement, regularly assesses people strengths and development needs
Would be a benefit knowledge of Telecommunications sector
Negotiation/ influencing/ conflict resolution skills
Training/ coaching skills
Excellent written, reading, comprehension and verbal, business communication skills in English and Romanian languages

what's in it for you:
Unique learning experience in our company
Working experience with great potential for growth
Competitive salary
Benefits and compensations that you can discover on https://www.orange.md/?l=1&p=1&c=1⪼=5


We invite you to join Orange for a unique learning and working experience, with great potential for growth in an innovative environment. 
If you share the same views, send us your CV to resurse.umane@orange.md today.
Working for Orange is one of a kind experience. Come check it out!
 
Orange Systems
8, Calea Iesilor street, Chişinău, Moldova
Prezentare generală
Data postării:
09/11/2022
Data expirării:
01/05/2023
Locație:
Chisinau, Calea Iesilor 8
Tipul oportunității:
Full Time
Locația oportunității
Str: Chisinau, Calea Iesilor 8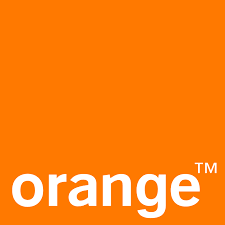 Email:
resurse.umane@orange.md